Welcome to BATTLE PROS
Register now to gain access to all of our features. Once registered and logged in, you will be able to create topics, post replies to existing threads, give reputation to your fellow members, get your own private messenger, post status updates, manage your profile and so much more. This message will be removed once you have signed in.
Login to Account
Create an Account
Main - Battle Pros Home
We are 2,070 people and we have posted more than 20,812 messages!
Recently discussed forum topics:
Yesterday, 07:22 AM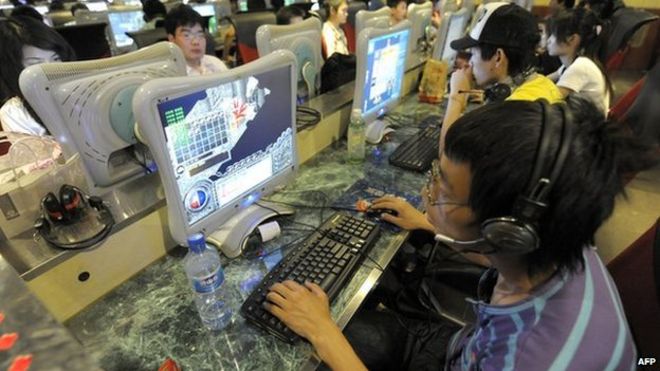 Gamers in China are hiring female "online escorts" to keep them company while they play, it's reported.
Men who are fed up with spending long hours alone in a virtual world can now buy time with a woman, known as a gamecaster, who will join in, the Want China Times website reports. It costs between 20 and 100 yuan (£3-$16; £2-£10) per hour, and some women also demonstrate games and give advice via a face-to-face online chat, the report says. But the women don't have to be particularly skilled gamers themselves - one escort company says having a "sweet voice" is a more popular feature. Men vastly outnumber women in China, partly due to years of a one-child policy which led to a preference for male babies. That has left many single men looking for female company.
The growing online escort business can be lucrative for the women involved. Zhang Jun, a 26-year-old gamecaster, says she makes about 6000 yuan ($970; £650) per month, a respectable Chinese wage. And while many of the escort companies stress that the women do not offer sexual services, she says men do regularly ask. "The online gamecaster market is potentially very big, but it lacks effective regulation," she says.
20 Apr 2015
18 Apr 2015
With the new Jurassic World trailer just a couple days away, director Colin Trevorrow has been teasing fans with fun new posters in anticipation, and today the director showed us just what it means for a Mosasaurus to snack. Take a look: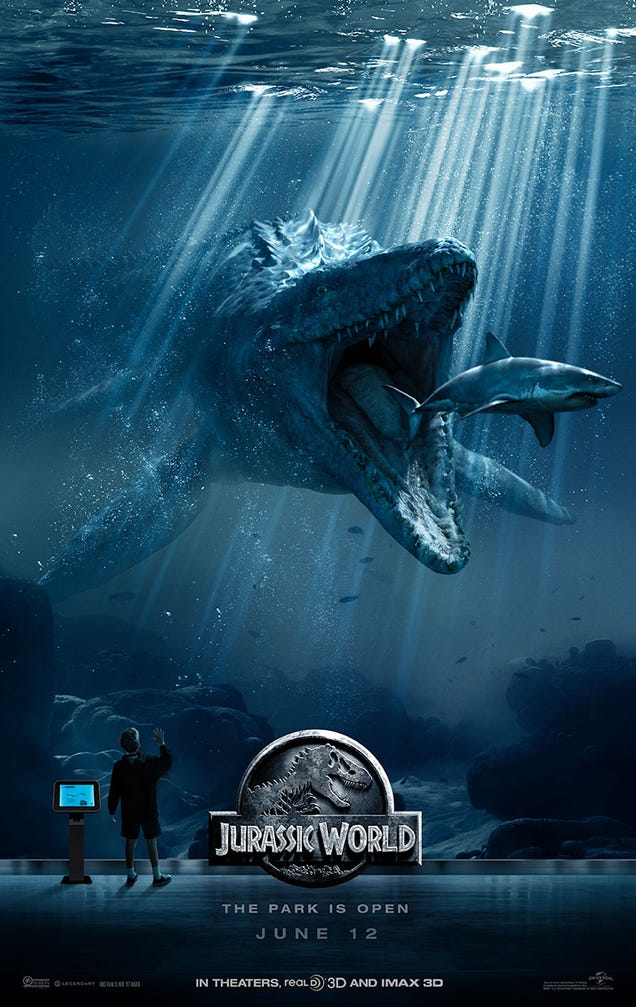 17 Apr 2015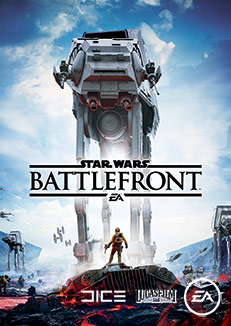 STAR WARS™ BATTLEFRONT™ RELEASING ACROSS THE GALAXY STARTING ON NOVEMBER 17TH
Feel the ominous thud of an AT-AT stomping towards your location as Rebel forces fire blasters at Imperial speeder bikes zipping by. Look up to see an intense dogfight between X-wings and TIE fighters filling the sky above you. Get ready to immerse yourself in epic Star Wars™ battle fantasies when Star Wars™ Battlefront™ releases on November 17 in North America and starting November 19 in Europe for the PlayStation 4, Xbox One and on Origin for PC.
Fight for the Rebellion or Empire in a wide variety of multiplayer matches for up to 40 players, or in exciting challenges inspired by the films available solo, split-screen or through online co-op. Star Wars Battlefront combines this epic action on a galactic scale with stunning visual recreations of some of the most iconic planets, weapons, characters, and vehicles in the Star Wars universe and the original sound effects from the films, to give you the ultimate immersive interactive Star Wars experience you've been looking for.
PRE-ORDER AND BE THE FIRST TO BATTLE ON THE PLANET OF JAKKU*
Pre-order Star Wars™ Battlefront™ and on December 1st, 2015, be among the first players to experience the Battle of Jakku*, the pivotal moment when the New Republic confronted key Imperial holdouts on a remote desert planet in the Outer Rim. Taking place in the aftermath of the Rebel victory in the Battle of Endor, players will experience the events that created the massive, battle-scarred landscape of Jakku shown in Star Wars™: The Force Awakens™. Players who pre-order Star Wars Battlefront can fight the battle one week early. All other players will get access to this content on December 8th, 2015.
KEY FEATURES
Learn what happened at the Battle of Jakku, which precedes the events of Star Wars: The Force Awakens

2 maps set on the all-new planet of Jakku

7 days early access for those who pre-order Star Wars™ Battlefront™

Available as a free† download to all players on December 8th, 2015
The countdown to November 17th has begun. Stay tuned to Star Wars Battlefront and our official social channels for updates and May the Force™ be with you.
Digital Deluxe Edition €69.99
Standard Edition €59.99
http://starwars.ea.c...battlefront/buy
15 Apr 2015
Soldiers,
Legendary stories of the Battlefield will forever be told about your heroic moments. You have fought the good fight, and now comes the time for tranquility and peace. We are sad to announce that on
Tuesday July 14th 2015
we will be closing Battlefield Play4Free and turning off services for the game.
This is not an easy choice, but we believe the time is right to retire this veteran game. We appreciate the support you have given us and want to take the time to thank everyone. We enjoyed creating this new style of a Battlefield game and we hope you enjoyed playing it.
We're still leaving Battlefield Play4Free on for a couple more months. If you have a balance of in-game currency, we encourage you to spend it before
Tuesday July 14th 2015
. While you can spend the currency you already have, we are disabling the functionality to purchase Play4Free Funds, as well as the ability to register new accounts, from now until the closing date.
Thanks again for playing Battlefield Play4Free!
You can read more and discuss this on the BFP4F forum via
This Link
Battlefield Heroes and Need For Spead World will also close on the same date
Site Navigation
0 members, 4 visitors and 0 anonymous users
20,812

Total Posts

2,070

Total Members
RestlessZombi Newest Member

98

Most Online
4 users are online (in the past 15 minutes)
0 members, 4 guests, 0 anonymous users (See full list)